The tiger
A man survives three tiger attacks. A man's desire and struggle for renewal.
The stories of two men are fused together to deal with contemporary and metaphorical tiger attacks.
By bringing the voices of poets, artists and singers, the play deals with contemporary political issues. Songs and poems interweave a critical speech when roaring is urgent. A dialogue with the poetic voices of Cacilda Becker, Gilberto Gil, Caetano Veloso, Joaquim Nabuco, Bertolt Brecht, Martin Luther King, Mahatma Gandhi.
The urge of survival. A needed roar.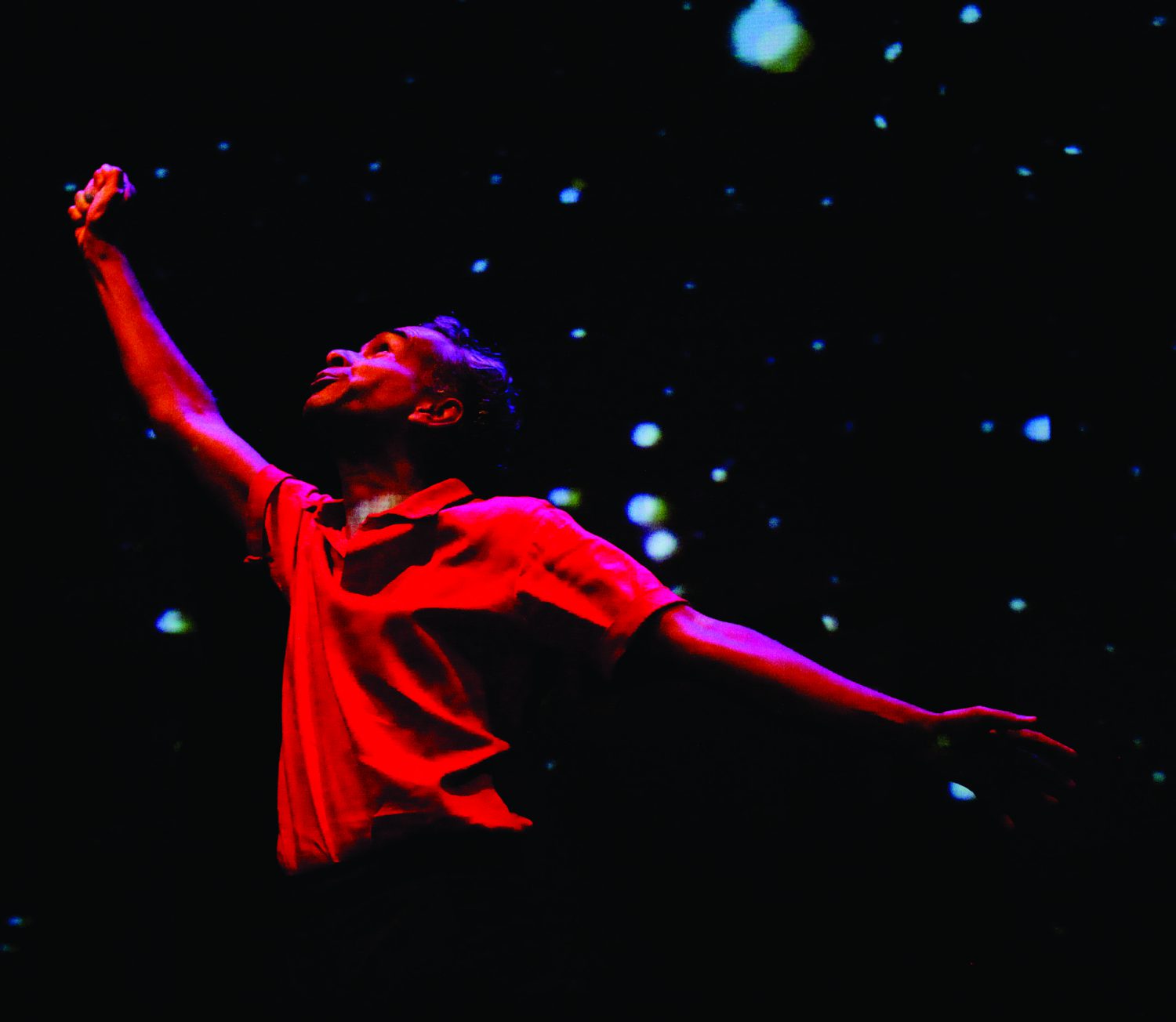 Cast and crew
Written and directed by: Deborah Moreira
Performed by: George Mascarenhas
Musical director: Luciano Salvador Bahia
Set design: Mimus – Cia de Teatro
Light designer: Luciano Reis
Assistant light designer: Otávio Correia Neto
Video devised by: Dedeco Macedo
Costumes: Marcio Akiyoshi
Photos: Sora Maia
Produced by: Mimus – Companhia de Teatro
Performances
Opening: June, 06, 2015 – Teatro SESI – Rio Vermelho (Salvador – BA)
Performances
Teatro SESI – Rio Vermelho (Salvador – BA): junho/julho 2015
Teatro SESI – Rio Vermelho (Salvador – BA): set/dez 2015
Projeto Feira Mimus – Teatro Amélio Amorim – Feira de Santana – abril/2016
Projeto Prata da Casa – Teatro Martim Gonçalves – Salvador – Ba – maio 2016
Projeto Vulcão (Grupo Caixa Cênica) – Teatro Gregório de Mattos – Salvador – mar 2017
SESC Virtualidades – Temporada online – nov/dez 2020
Mostra Mimus – Teatro Gamboa Online – jan 2021